OPTIMIZED DEALER SERVICE
Connect all departments for a 360 degree customer view
Service Management requires a lot more today than a few lifts, a tool box and some elbow grease. Our Service CRM provides your customers with convenient scheduling, faster service, and trust through transparency.
Dealers know fixed-ops make up a substantial percentage of net profits, but useful service analytics and informed-decision making don't exactly come easy. DealerTeam has built a world class platform for automotive to manage all customer interactions, boost performance around centralized metrics, and increases revenue in all departments.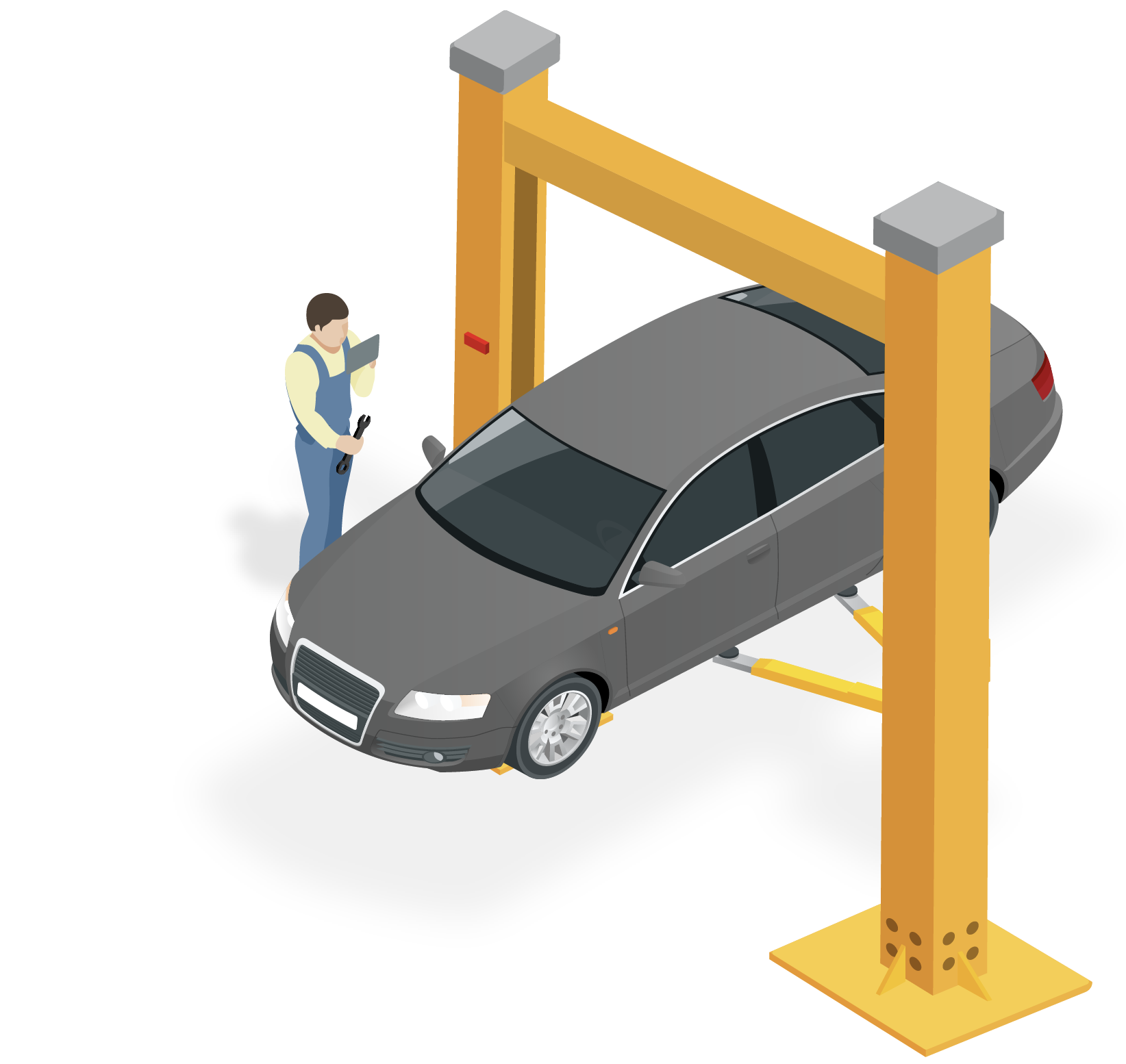 Flexible Scheduler
Easy to use drag-and-drop service scheduler. Assign technicians based on availability or expertise. Quickly promote service appointments to repair orders under one complete solution.
Shop Analytics
Gain insight into the effectiveness of your shop's workload. Measure show rates, appointment conversions, and actual verse book time tech performance.
Multi-point Inspections
Capture multi-point inspections on a mobile device and save directly to the CRM. Build marketing campaigns and follow-up on collected customer data. Print attractive PDF reports to communicate service recommendations.
Repair Orders
Create and close repair orders. Add job lines using op codes and accept multiple pay types. Cashier repair orders, print attractive invoices and book to accounting.
Purchase Orders
Create purchase orders for customer jobs and internal purchases. Add purchase orders as job lines to open repair orders and set the pay type. Manage resale pricing and percentage markups. Implement approval processes for internal purchases.
Service Follow Up - CRM
Build intelligent workflows and gain insight to customer driving habits. Follow-up at the right time to improve automated messaging. Run sales, service, and parts under one complete solution and gain a 360 degree view of customer interactions.