Why Your Dealership Needs DealerTeam to Power the Future?
Connectivity, Simplicity, and Security
DealerTeam's comprehensive platform offers your dealership a world-class enterprise management system that is built specifically for 21st century organizations.
Our solution offers increased efficiency and improved engagement across all departments using a synchronized view of data to give you the most detailed customer perspective possible.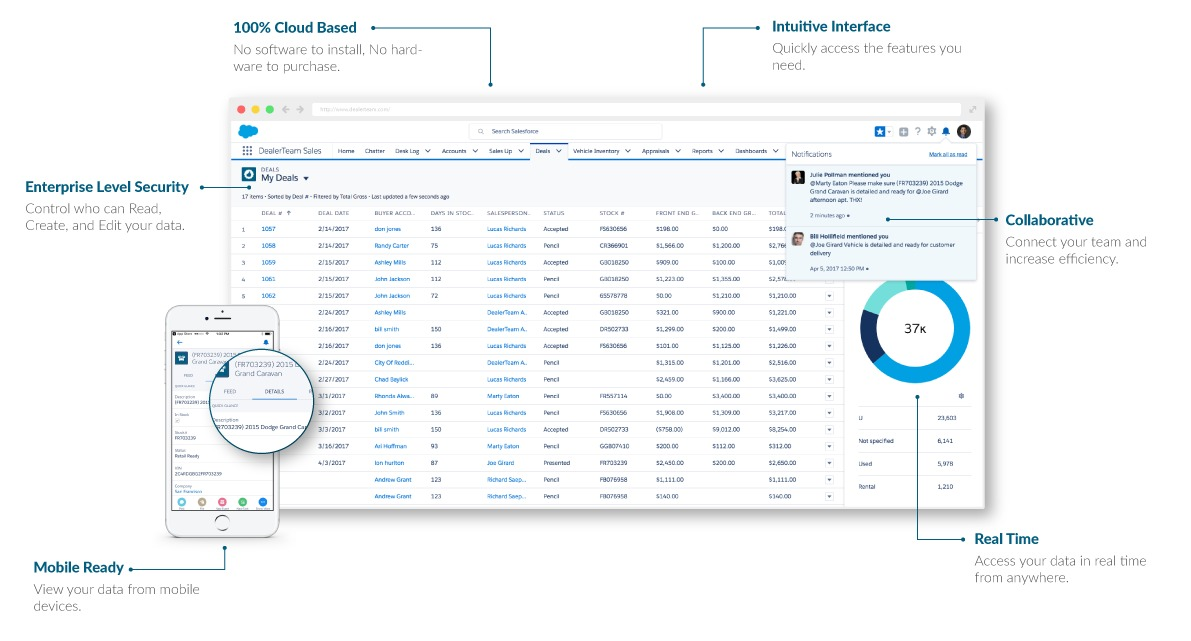 YOUR DEALERSHIP NEEDS A CLOUD-BASED CRM
DealerTeam DMS, is a breakthrough in technology.
Thanks to DealerTeam, your dealership can now have a powerful CRM with the plus of a DMS that can run the operations for any size of business.
Automotive sales and management has never been easier. You can manage your vehicles, generate leads and contacts, and run service & parts in one connected platform.