AUTOMOTIVE DEALERSHIPS PLATFORM LIKE NO OTHER
We are proud to announce a new way to manage your automotive businesses. Introducing the first of it's kind, the DealerTeam Automotive Platform.
No longer do you need to have separate solutions to perform in-store or online transactions. Support all business on one solution and ensure you're building the highest level of customer relationships.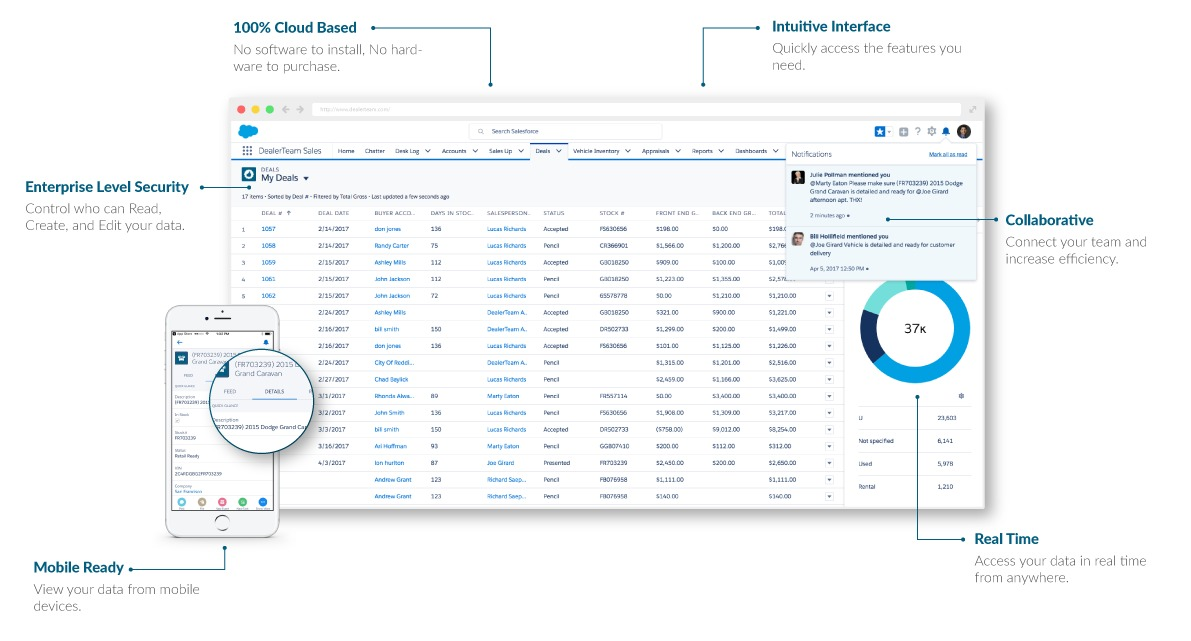 WITH THE RIGHT PLATFORM EVERYTHING COMPUTES.
Lower IT costs by reducing outdated hardware/software
Other DMS providers charge you or your vendors for access to customer data under the guise of network security. These traditional management systems provide on-premise servers and/or expensive VPN connections and claim to provide cloud services. The truth is they still silo customer data in closed systems. To view past transactions for one customer, you might end up paying three times if the data spans across sales, service, and parts. DealerTeam is cloud computing for dealerships with open access to customer data across all departments.